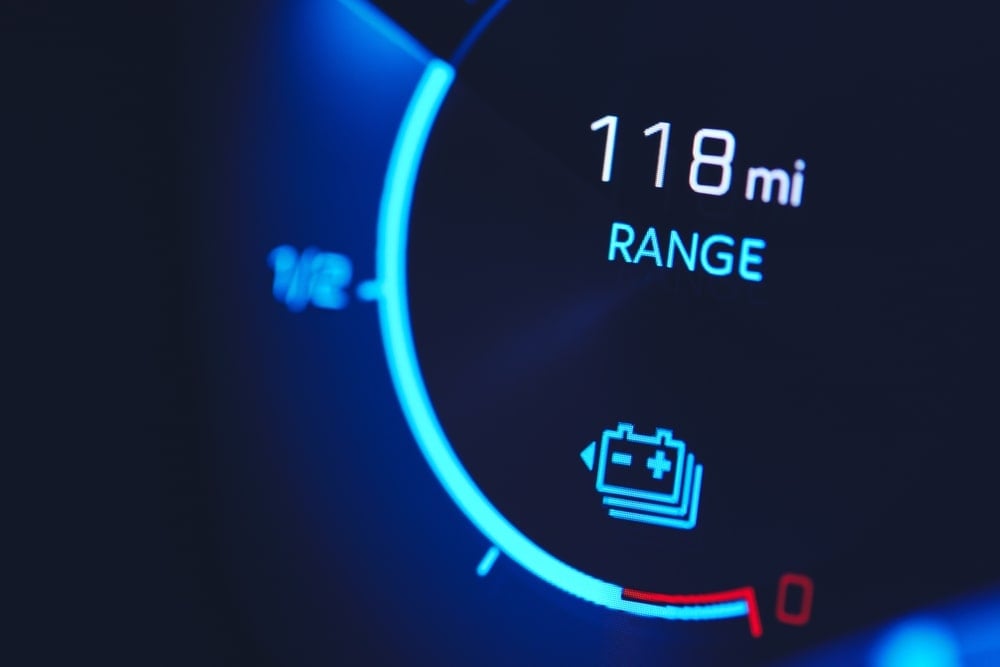 Last updated on May 5, 2023
Electric car range
How far an electric vehicle (EV) can take you on a single charge depends on the vehicle you're driving. To give you a rough idea of the possibilities, we've gathered a brief overview of the maximum EV range in models available today.
| | | |
| --- | --- | --- |
| Shortest | Average | Longest |
| 95 km (59 miles) | 348 km (216 miles) | 685 km (426 miles) |
Disclaimer: These numbers are based on data available at the time when writing this blog. The shortest and longest EV range belong to the Smart Fortwo EQ and the Lucid Air Dream Range Edition respectively. The average is based on calculations by the Electric Vehicle Database.
When switching to electric mobility, the fear of not having enough range is one of the biggest concerns of EV drivers. However, generally speaking, most don't get close to driving their vehicle flat in a single day. The average American, for example, drives about 59.5 km (37 miles) a day. In Europe, this average differs per country but is, roughly speaking less than half of the daily distance driven in the US.
In this article, we'll break down all you need to know about electric car range: Which electric car has the longest range, which one has the shortest, how much range do you really need for your daily commute, and we'll take a look at some of the factors that can affect range.
Table of contents
If you want to know the maximum range of a specific vehicle and discover charging specific information, take a look at our database here.